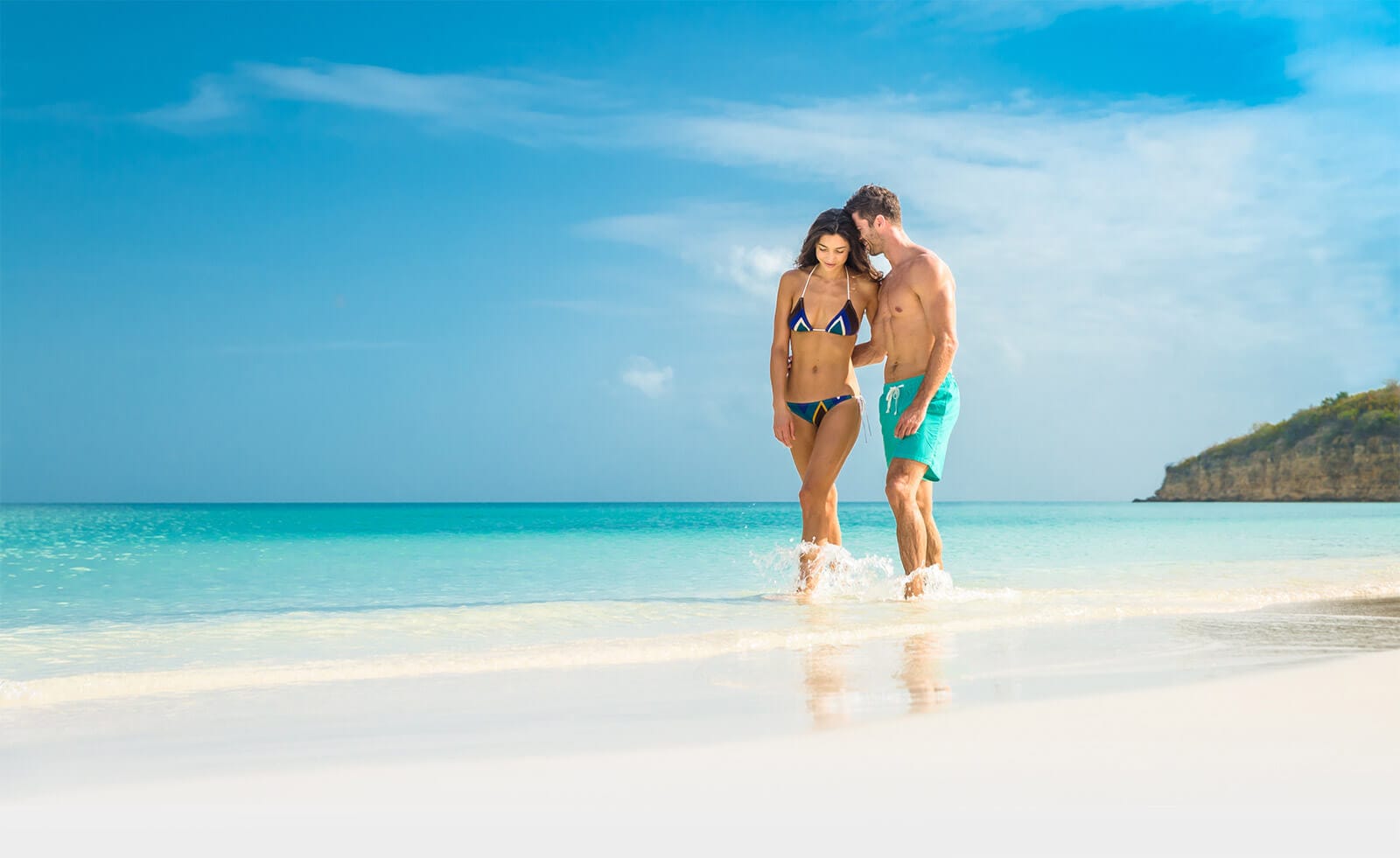 the road to happiness Isn't a road at all
it's powdery white sands and clear turquoise waters
On six of the most gorgeous islands in a region famous for its endless white sand expanses, exquisite turquoise waters and romantic sunsets. From Jamaica's warm reggae pulse to the Bahamas' sophisticated beat and from St. Lucia's volcanic majesty to Antigua's exotic allure. You'll find the perfect beachfront resorts at Sandals.

Sandals provides the best beach resort experience in the Caribbean in a glorious all-inclusive package.
MAKE SANDALS YOUR NEXT DESTINATION
did you know?
Beaches protected by offshore reefs create the calmest waters for leisure swims.