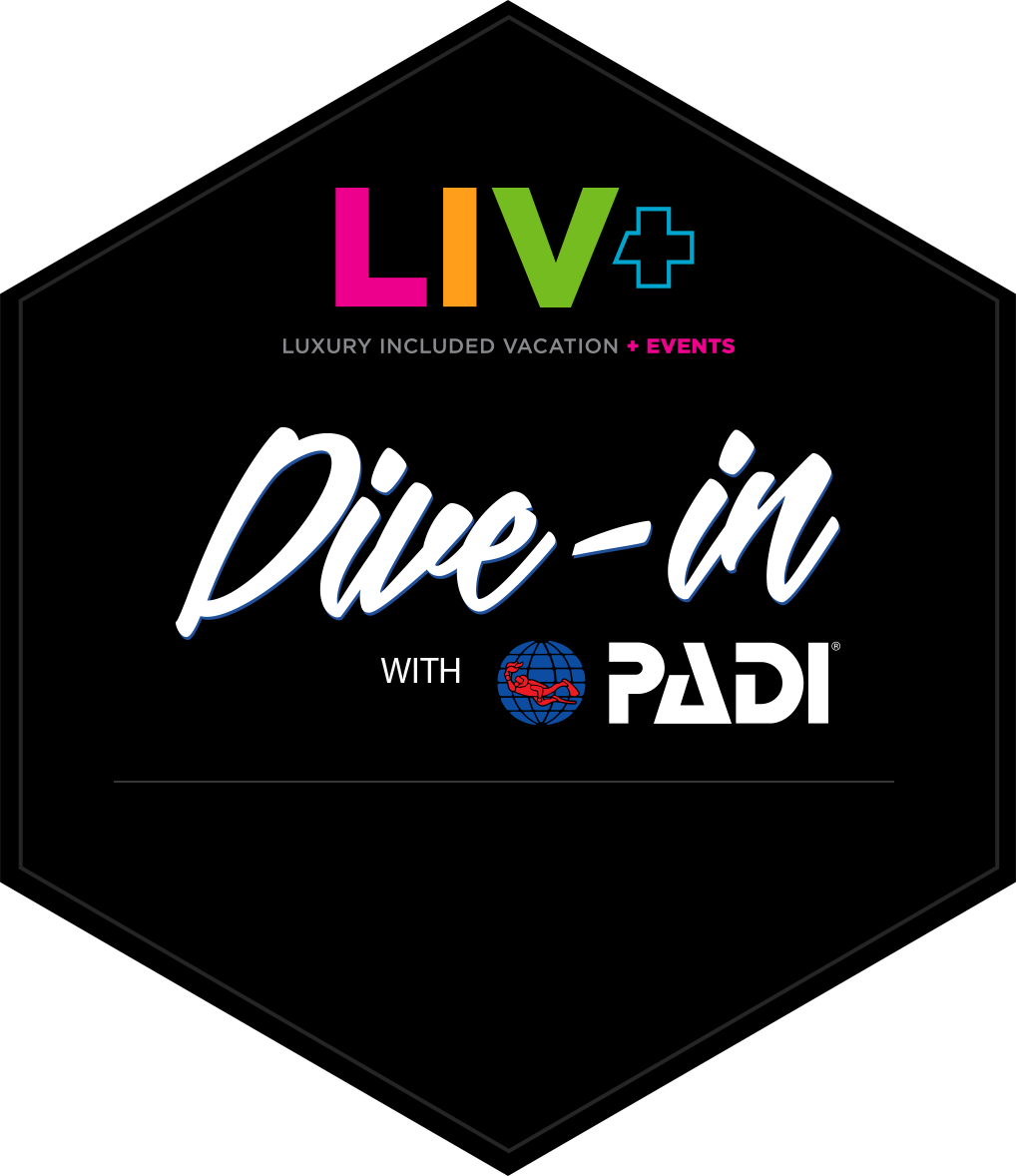 At sandals grande st. lucian
August 14 - 20, 2020
Book Event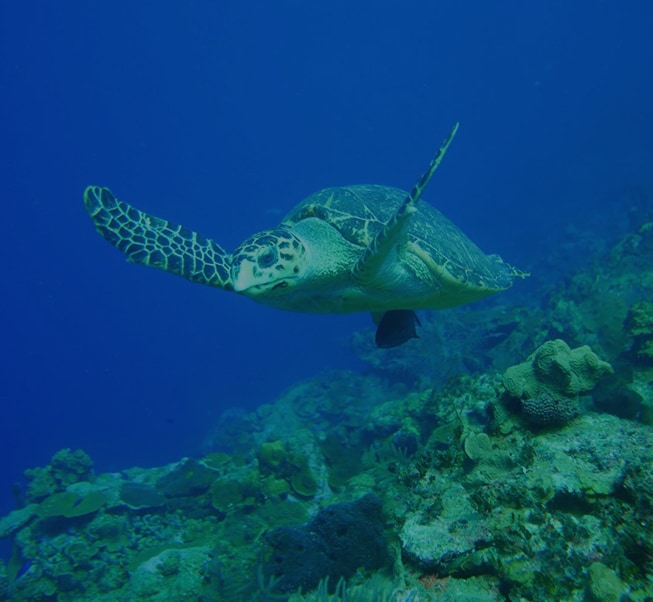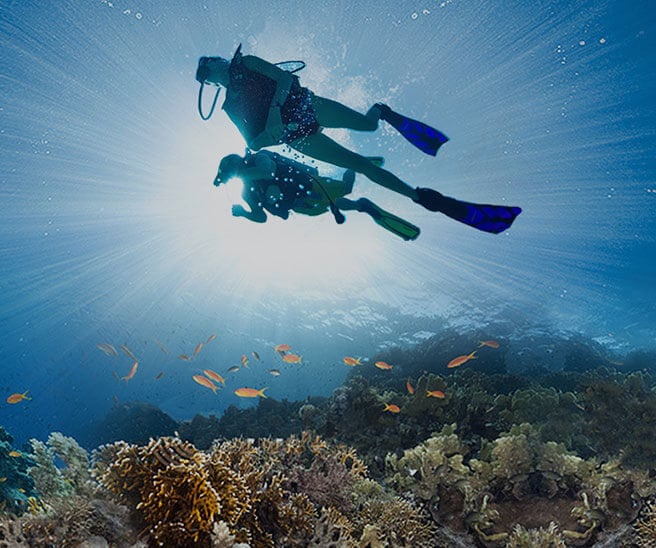 There's a Party Going Down
Dive beneath the waves by day and by night. Cozy up around a bonfire to get in touch with your inner beach bum. Nothing compares to a few days disconnecting to connect with the wonders of the Caribbean Sea. Slip on your dive fins and get ready to enjoy endless pleasure of a resort where everything is always included, always, unlimited!

What's Included?
Immerse yourself in seven days of exhilarating aquatic adventures at Sandals Grande St. Lucian! Slip on our dive fins and get ready to enjoy the ultimate scuba diving experience. Plunge into a week full of activities:
Daily Private Dive Trips
Coral Nursery Dive
(Sandals Foundation Initiative)
Beach Bonfire
$200 in Red Lane® Spa Credit
Welcome gift and more!
LESLEEN M SHIPWRECK
The Lesleen M, a 165-foot freighter, Wreck of a cargo vessel was sunk by the Department of Fisheries in 1986 to provide an artificial reef. Sits upright on a sandy bottom near Anse Cochon on the west coast, just south of Marigot Bay.at a maximum depth of 65 ft/20 m. Divers can tour the ship in its entirety. The 167 ft./51 m long wreck offers open access to the surface and is inhabited by many types of marine life including lobster, moray eels and reef fish.
45-65FT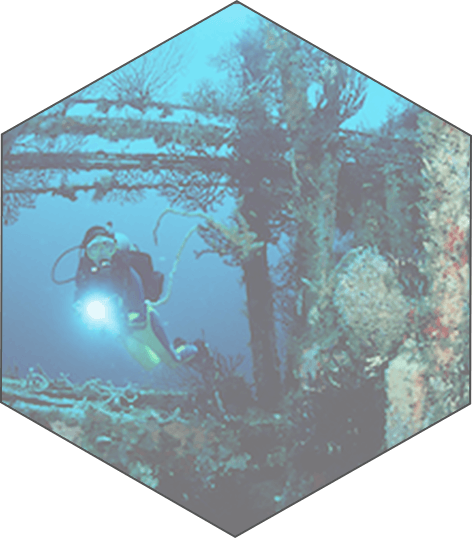 60-200FT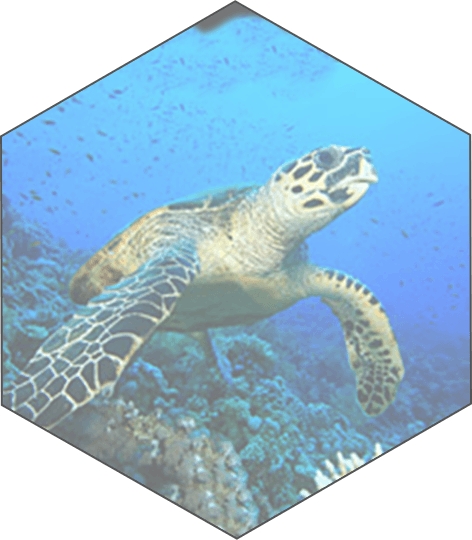 fairyland
At the point of Anse Chastanet, a plateau named Fairy Land slopes gently from 40-200ft. This area is on a major headland and is sometimes subject to strong currents which keep the coral and sponges very clean so that their vibrant colors are visible. Turtles are often seen on this dive and are usually quite friendly. This site is ideal for underwater photography.
KEYHOLE PINNACLE
Voted one of the "10 Best Dive Sites" by Caribbean Travel & Life, The Pinnacles are described by the magazine as "four coral and gorgonian-encrusted seamounts that rise tantalizingly up from the ocean depths". These four spectacular volcanic peaks rise up from the depths to within a few feet of the surface. The peaks are encrusted with Black and Orange Gorgonians and are home to Trumpet and Filefishes as well as larger species such as Grouper, Jack and Snapper. Seahorses are also seen here.
60FT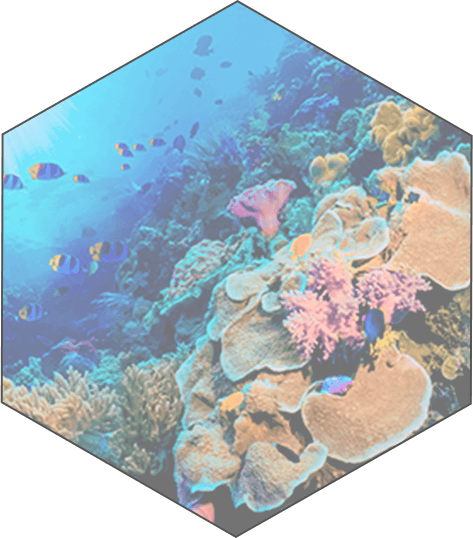 60-90FT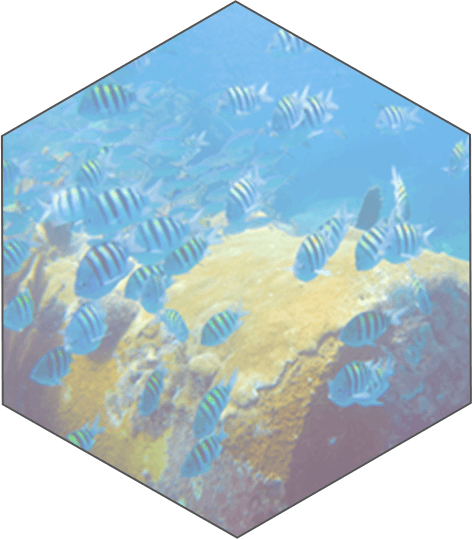 Coral Gardens
Located at the base of the 2438 ft/750 m Gros Piton, which towers above you, the Coral Gardens offer breathtaking scenery above and below the water, where numerous five-finger corals and lots of juvenile reef fish runs from a depth on this site ranges from 15 ft/5 m to 90 ft/27 m.
LE TROU DIABLE (DEVIL'S HOLE)
A very easy going dive with flat coral reef at around 40ft/12m, however the maximum depth is over 100ft/30m. Features of the dive are finger coral, brain coral, barrel sponges, tropical fish and turtles.
60-100FT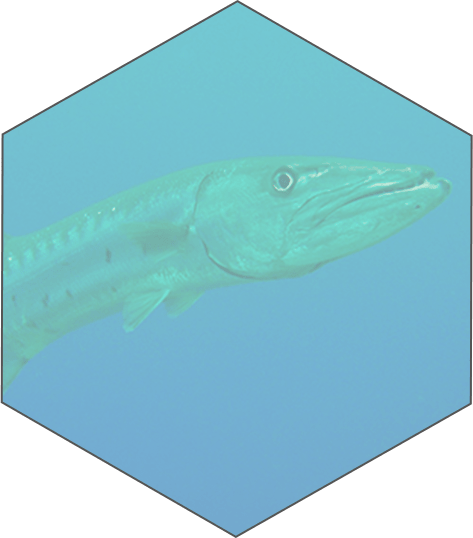 60-1500FT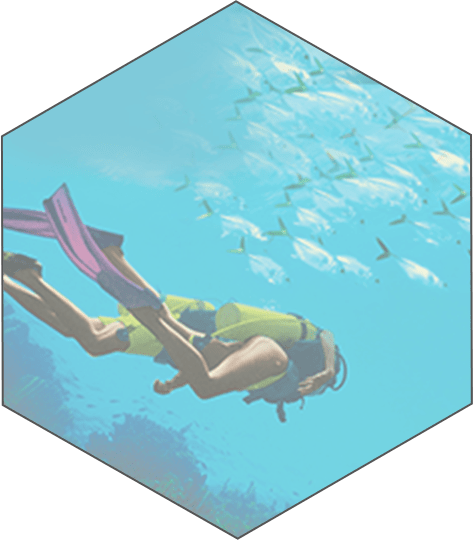 SUPERMAN'S FLIGHT
Named after a scene from the movie Superman II. Entry to the water is at the base of Petit Piton towering 2619 ft/805 m above you. This sloping wall dive has a depth of around 1500 ft/461 m. You will see massive fluorescent sponges, large gorgonians and many species of colorful tropical fish. Here you'll find a nice current for a drift dive.

Grande St. Lucian
gros islet, saint lucia
Ideally located on its very own peninsula, Sandals Grande St. Lucian is often described as the "closest vacation to a picture-perfect postcard." Featuring the Spectacular Over-The-Water Bungalows.
Learn More




To be eligible for this LIV+ Events package guests must fulfill the following conditions: Add-on package can be purchased in conjunction with a stay or on existing and new bookings for travel at Sandals Grande St. Lucian overlapping with date(s) event is being attended (August 14 – 20, 2020). Packages include access to all specified event activities over the event window; not sold individually. All packages are subject to accommodation availability through August 14 – 20, 2020 and do not include airfare. Per PADI guidelines, you should not go to an altitude (fly) within 12 hours of completing a single dive or 18 hours when doing multiple dives. All advanced and master dives require an open water diver certification or advanced open water diver certification depending on depth. If you have not dived in over six months, a review course is required. Event subject to change. Activities require medical and/or liability forms. Some specialty dives may require certification.

about liv+ Events