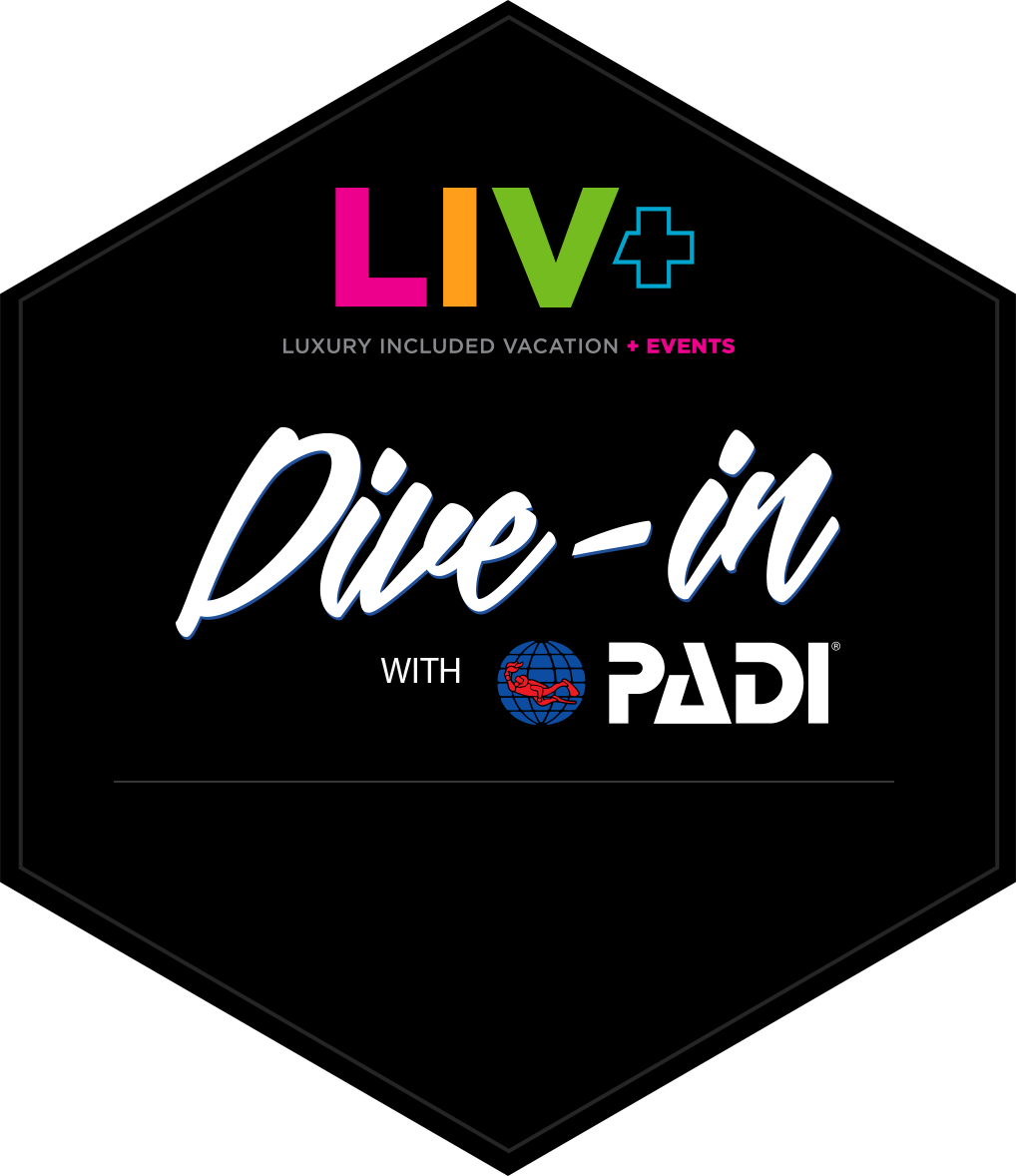 At beaches turks & Caicos
January 13 - 17, 2020
Book Event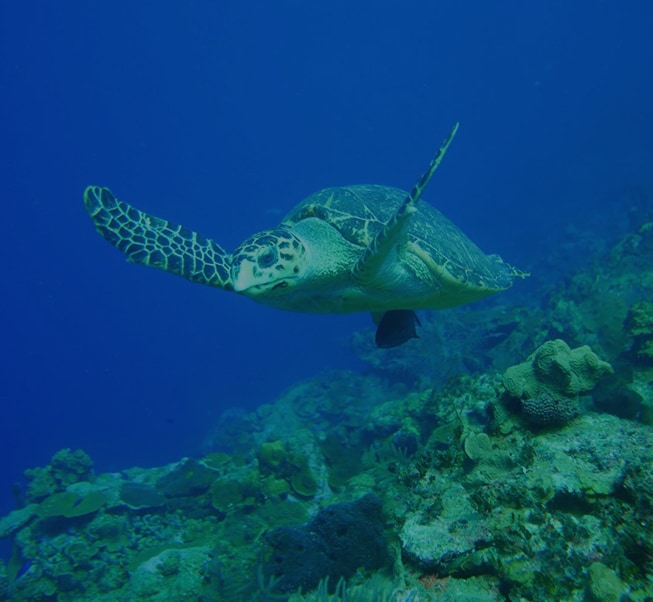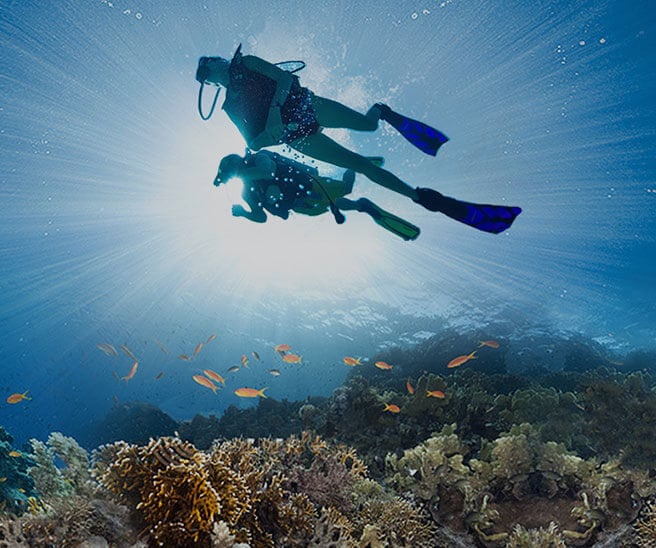 There's a Party Going Down
Dive beneath the waves by day and by night. Cozy up around a bonfire to get in touch with your inner beach bum. Nothing compares to a few days disconnecting to connect with the wonders of the Caribbean Sea. Slip on your dive fins and get ready to enjoy endless pleasure of a resort where everything is all inclusive, all the time, any time!

What's Included?
Immerse yourself in five days of exhilarating aquatic adventures at the award-winning Luxury Included® Beaches Turks & Caicos! Plunge into endless blue waters to hunt for treasure. Come face to face with the infamous Lionfish.
Daily Private Dive Trips
Night Dive
Lionfish Dive & Tasting (Feast on the Beast)
Underwater Treasure Hunt
Beach Bonfire
Receive a Swag Bag Loaded with Free Gifts and $200 in Red Lane® Spa Credit
Plus more!*

west caicos
About West Caicos
West Caicos formerly known as Belle Island with only eleven square miles makes it perfect for viewing most of the island from to the top bridge of our Newton dive boats. The island offers beautiful low shore cliffs and a five mile long beach where snorkelers and beach bathers can enjoy.
Most, if not all of our diving sites at West Caicos are sheer wall drop offs which ranges from 40 ft up to 1000 ft in depth. Based on the various depth limitations West Caicos will be best to accommodate a more range of divers from beginning to diving up to Advance divers. The boat journey is roughly about 45 minutes from the south side marine.
Drive Way
This dive site forms a very interesting reef for beginners, as it encompasses a nice road shape sandy bottom with the reef formation on both sides. This site is a very good spot for an abundance of juvenile fish, butterfly fish, Sargent majors, glassy eye snappers and our favorite, the damsel fish. Their nickname, "Disco Fish", is due to the fluorescent lights around them.
40-100FT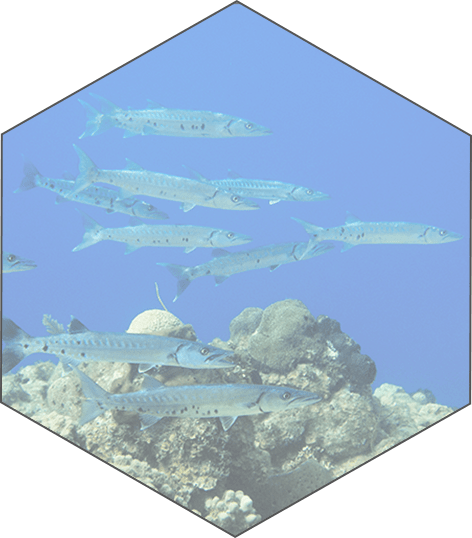 40-150FT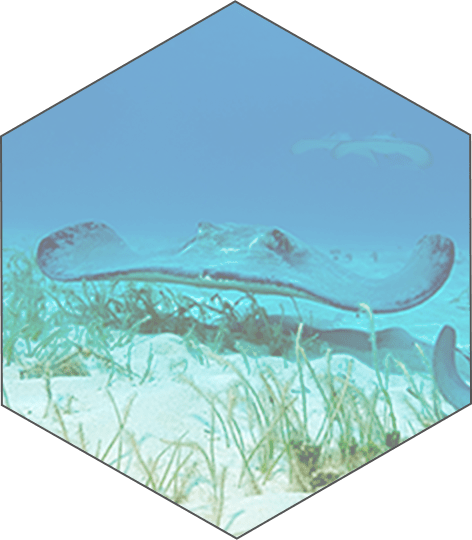 boat cove
The top of the wall is a sandy plateau with many small coral heads. The sandy area attracts many rays and flounders as well as yellow coral shrimp. The reef on top of the wall has small clumps of staghorn coral and home to grunts, groupers, rooster- tail conch and many other juvenile fish.
Spanish Anchor
The name Spanish Anchor comes from the old anchor that is embedded in the coral within a swim through at the wall. Watch carefully as the anchor has been there so long it is completely encrusted with sponges and coral. Very good spot for seeing nurse sharks and groupers.
50FT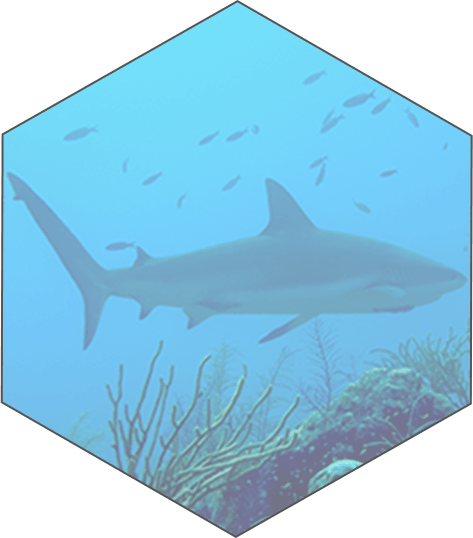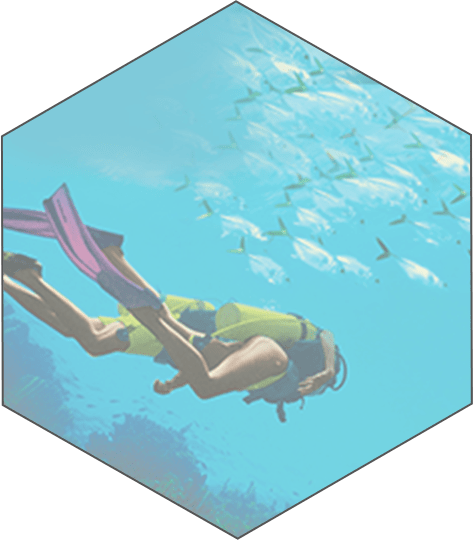 gully
The wall begins in about 50f ft and the top lip of the wall is a dense coral reef with many cleaning stations. The gulley gets its name from the cut in the reef that forms two distinct sections before dropping off vertically. The vertical wall here has many undercuts covered in sponges and black corals.
Half Mile Reef
This reef is roughly half a mile long and lies to the east of French Cay. A popular section of the reef is located in a large bowl on the wall which tends to eliminate the effects of currents encountered elsewhere on the reef. Large schools of barracuda and mahogany snappers are always present and two large (7-8 ft across) elephant ear sponges are found twenty feet apart at the 85fsw contour.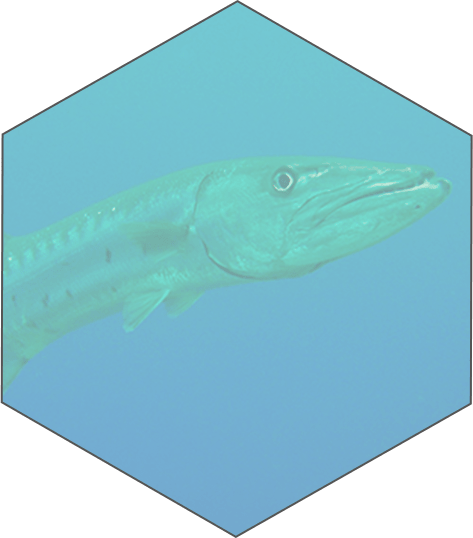 French Cay
About French Cay
Call them the Southern Cays or the South Cays, whichever you please; just expect to be thrilled with everything you find below the brilliant blue water that surrounds this little cluster of uninhabited rocky islands located southeast of West Caicos. During the summer, French Cay is an important breeding ground for nurse sharks, and as you're about to see, the entire region is simply splendid.
Here is a quick tour of just five favorite dive sites in Turks and Caicos' Southern Cays. Boat journey is roughly about 50 minutes from the south side marina.
half mile reef
Lying to the east of French Cay, this beautiful reef is about half a mile long. While most of the reef is subject to a current and fun for drifting, there is a bowl-like section which is famous for the huge elephant ear sponges that lie at its bottom, 85 feet beneath the surface.
The ancient sponges are approximately 8 feet across, and are 20 feet from one another; they are nestled among smaller sponges and coral formations, and the entire reef is populated with splendid fish in every color of the rainbow. Watch for mahogany snapper, blue tang, angelfish, and schooling barracuda as you explore, and enjoy the great visibility, which often reaches 100 feet.
40FT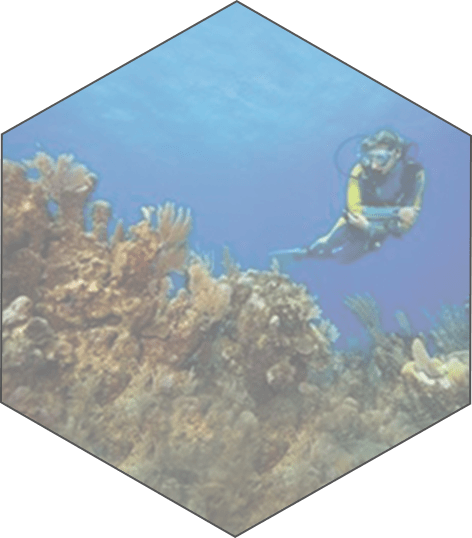 50FT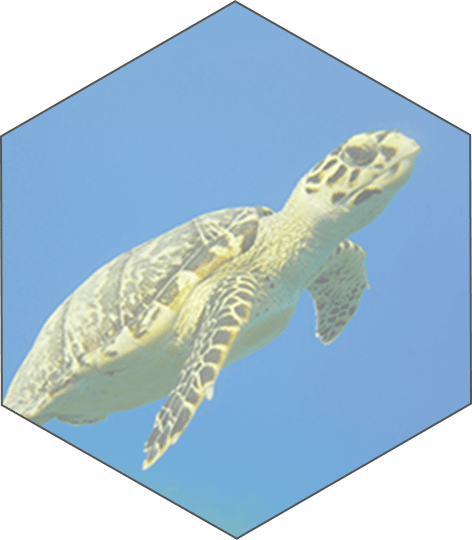 G spot
Best for experienced divers and named for the gorgonians that color this fascinating site, the G Spot is an excellent place to see groups of large eagle rays, huge spotted drum, and turtles, as well as countless other fish, invertebrates, and crustaceans, all of which seem to be in no particular hurry and which are more than happy to pose for photos.
The site features a lovely wall covered in colorful soft coral and sponge, which meets the seabed at 150 feet, and which offers visibility at about 100 feet most of the time. A light current keeps things looking brilliant, while ensuring all the creatures, which live here, are happy and well fed.
Double D
Named for the two massive coral-covered pinnacles that rise up from the ocean floor at about 50 feet beneath the surface, this site is located just a short distance from French Cay's bird sanctuary. With a lovely wall which is wreathed in brilliant hard and soft coral as well as sponges and sea fans, this underwater fantasyland is home to huge schools of jack and black durgeon, as well as countless groupers, barracuda, and other fish. Watch for sharks and turtles, and don't forget to look for macro life as you ascend. Visibility is usually between 75 and 100 feet.
60FT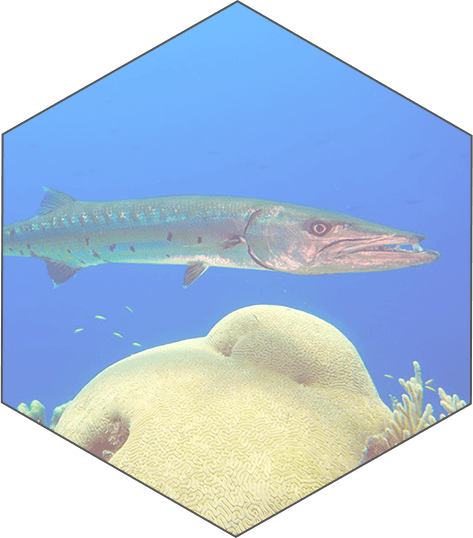 70FT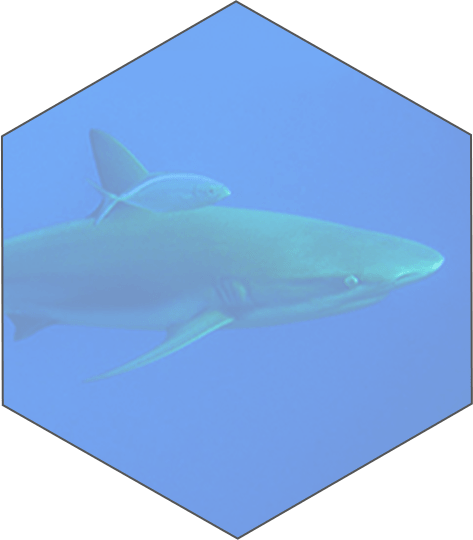 Rock and Roll
While there is a magnificent wall beginning at 60 feet, Rock & Roll also possesses a magnificent forest of staghorn coral above the wall's edge, where you can find colorful life in all shapes and sizes. Everything from squirrelfish to chromis, anthias to octopus, and blue tang to gray angelfish enjoys the abundant nutrients that well up from the deeper areas below, and reef sharks, schooling jacks, and massive eagle rays can be seen cruising past.
There is a bit of current here, and visibility is usually between 75 and 100 feet. Excellent for photography, this site is best for intermediate divers and up.

Turks & Caicos
Providenciales, Turks & Caicos
Dive into a one-of-a-kind, unbelievably exciting Beaches all-inclusive Turks & Caicos vacation for the whole family. A 45,000 square-foot waterpark; five magnificent villages, boasting the architecture and ambiance of Italy, France, the Caribbean and Key West; a 12-mile beach lapped by clear turquoise waters; endless fun activities for everyone, from tots to tweens and teens, featuring Sesame Street® characters, the Xbox Play Lounge and a sizzlin' teen disco, Liquid at Beaches-all located on one of the world's best beaches.
Learn More




To be eligible for this LIV+ Events package guests must fulfill the following conditions: Add-on package can be purchased in conjunction with a stay or on existing and new bookings for travel at Beaches Turks and Caicos overlapping with date(s) event is being attended (September 21 – 25, 2018). Packages include access to all specified event activities over the event window; not sold individually. All packages are subject to accommodation availability through September 21- 25, 2018 and do not include airfare. Per PADI guidelines, you should not go to an altitude (fly) within 12 hours of completing a single dive or 18 hours when doing multiple dives. All advanced and master dives require an open water diver certification or advanced open water diver certification depending on depth. If you have not dived in over six months, a review course is required. Event subject to change. Activities require medical and/or liability forms. Some specialty dives may require certification.

about liv+ Events