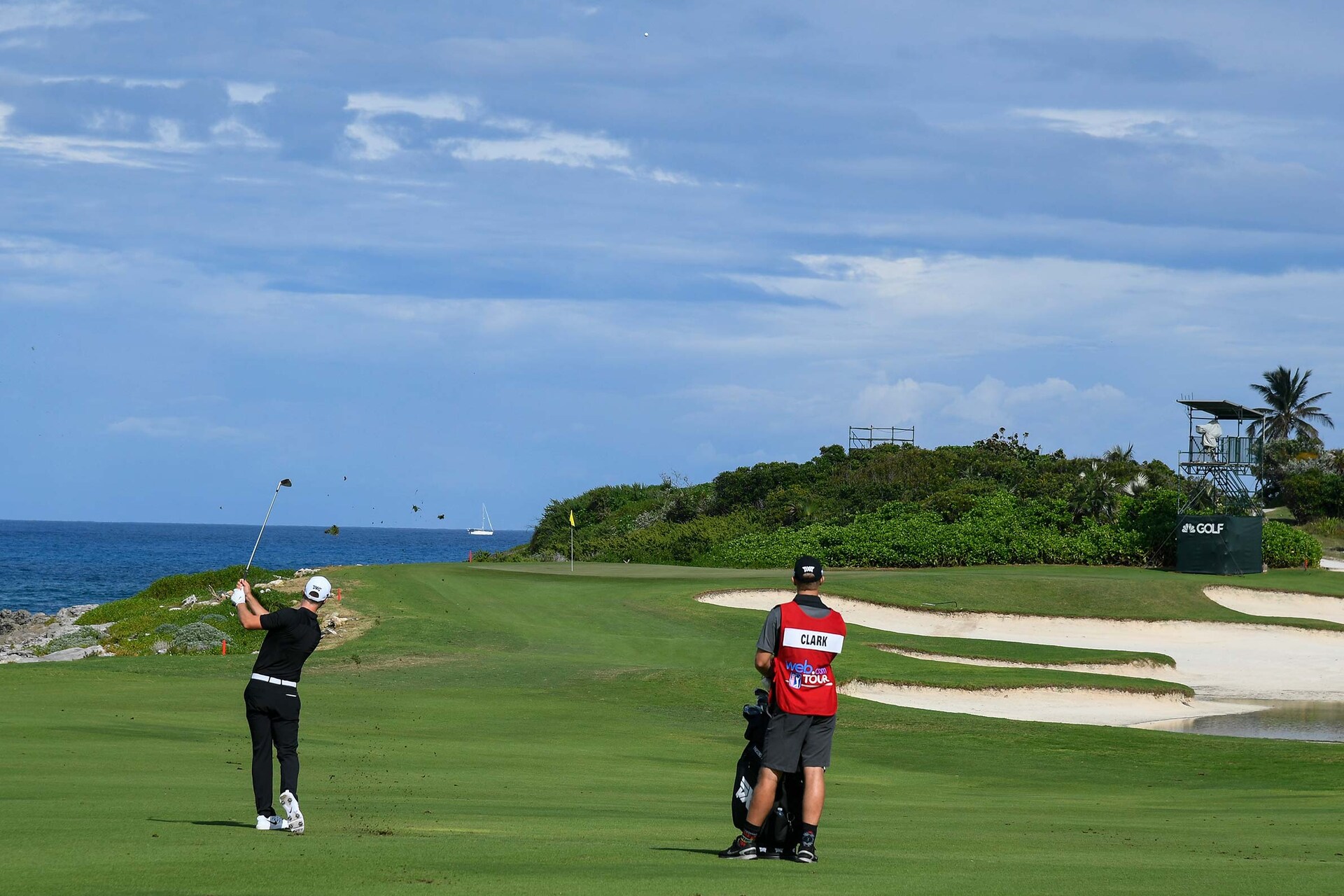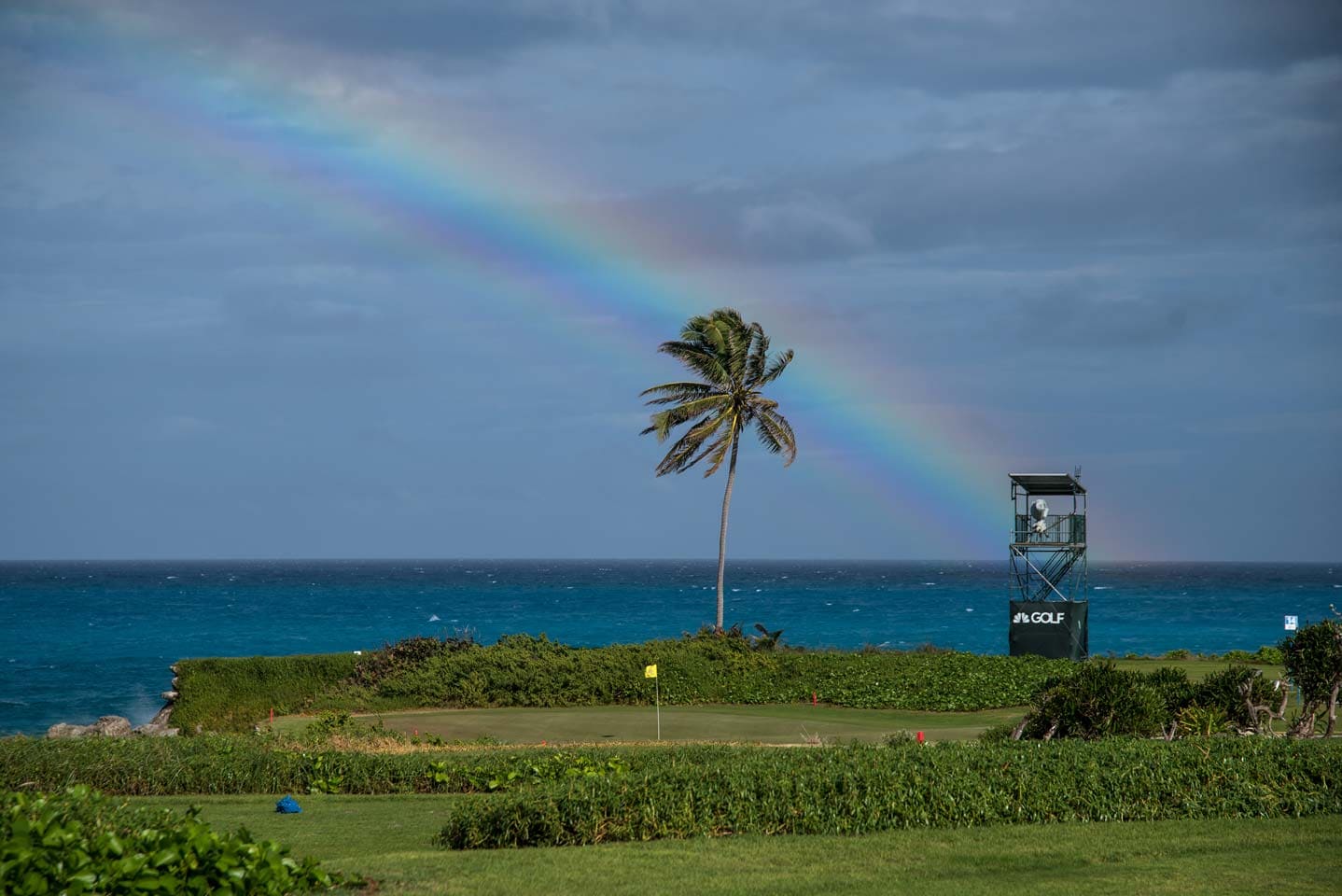 The Bahamas
Great Exuma Classic
At Sandals Emerald Bay
January 12-18, 2023Event Week
About Liv+ Events
Pro-Am
Sat, January 14
Korn Ferry Tour
1st Round
Sun, January 15
2nd Round
Mon, January 16
3rd Round
Tues, January 17
4th Final Round
Wed, January 18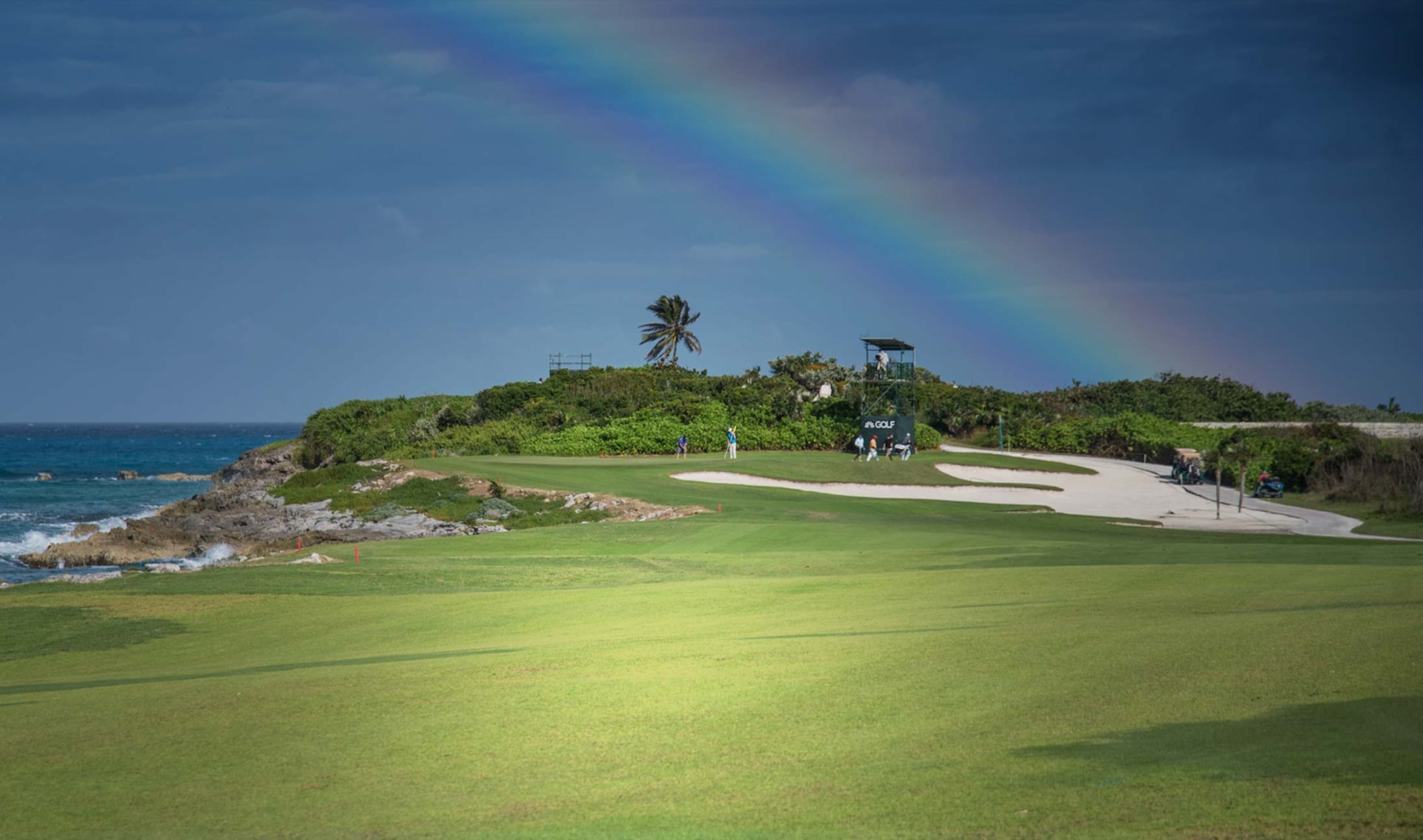 Join Us
Located at the Bahamas' Leading Golf Resort, Greg Norman's award-winning golf course design at Sandals Emerald Bay is the longest course in the Caribbean. This 18-hole, par 72 championship course is consistently regarded as one of the best in the Caribbean by Travel + Leisure Golf and is a proud host of the Korn Ferry Tour event. As an amateur player, you'll enjoy one playing position in a Pro-Am team on January 12-18, 2023. At the official Pro-Draw Party the guest will be paired with a Korn Ferry Tour professional partner for the Pro-am on Saturday, January 14, 2023.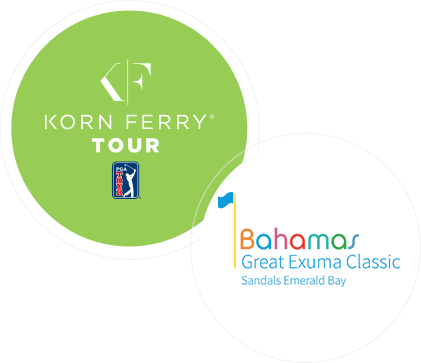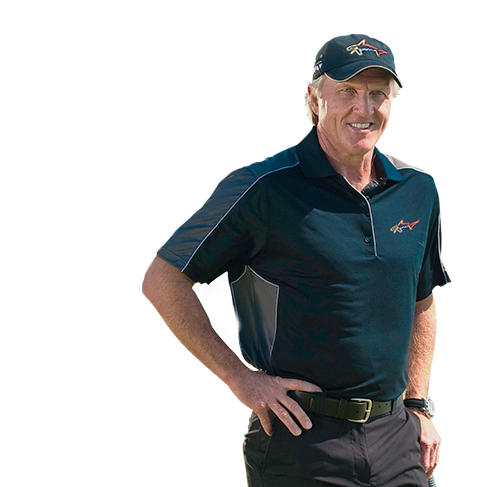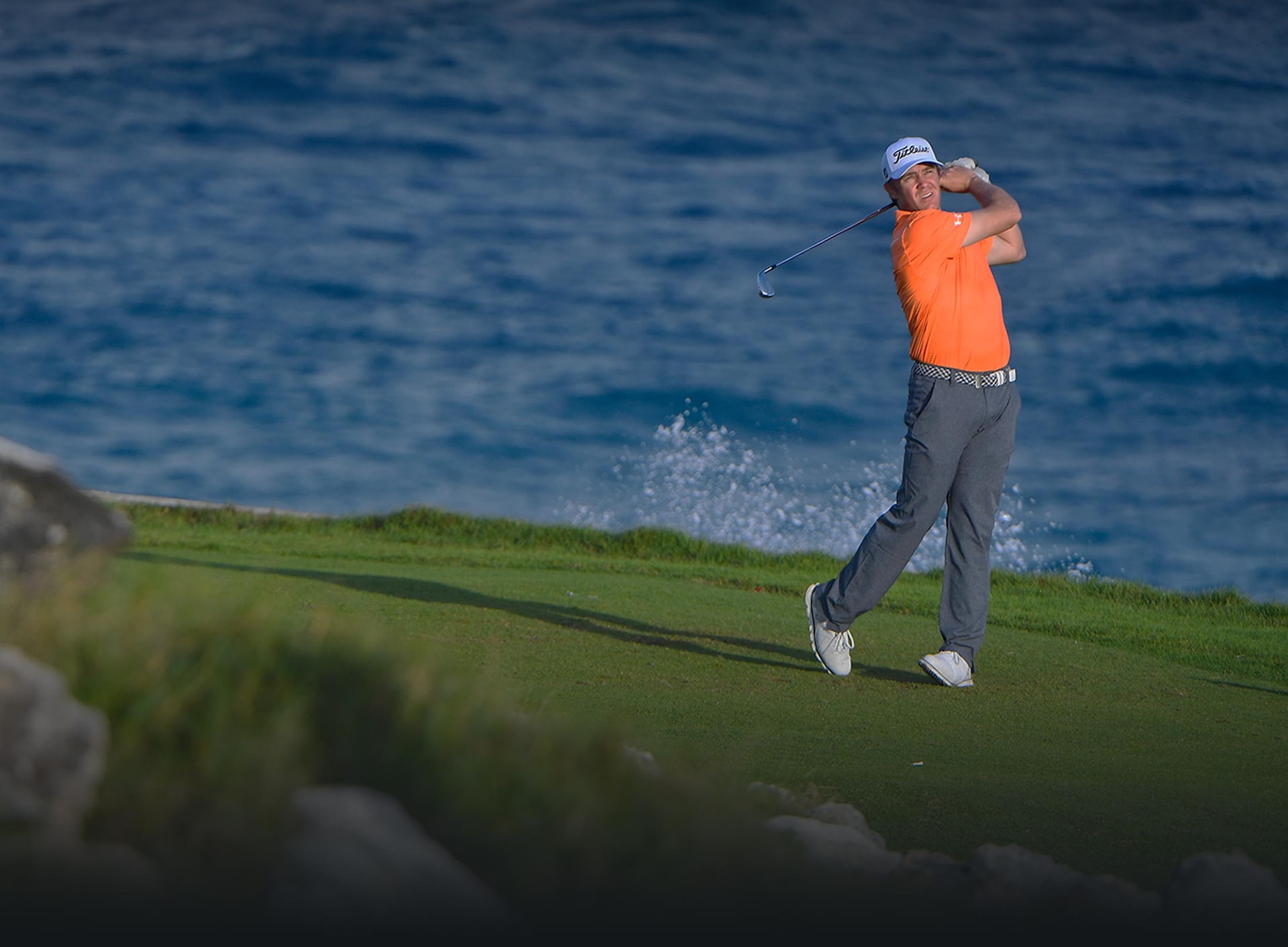 For A Limited Time Only
Pro-Am and VIP Packages
At Sandals Emerald Bay
coming soon
Check back for pricing and package details.
Guests staying at Sandals Emerald Bay during the Bahamas Great Exuma Classic Event Week (January 12-18, 2023) will receive an All-Access Spectator Experience. Please note that golf play for guests during event week will not be available due to official PGA TOUR regulation. Contact [email protected] for further inquiries on golf course access.
Book VIP Spectator
Or Pro-AM Package
Book Now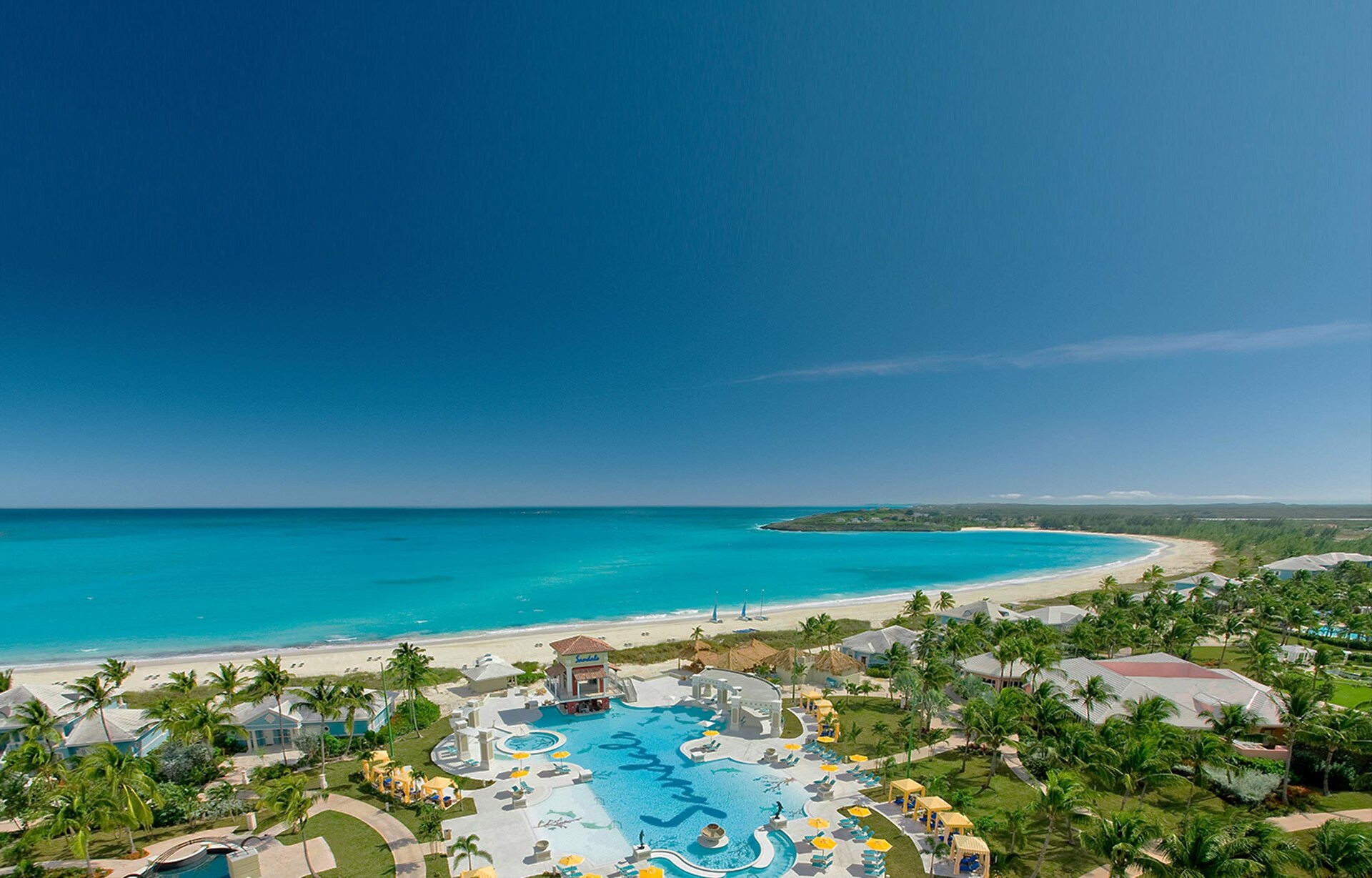 Emerald Bay
An Exotic Escape Within Easy Reach
Located on the unspoiled island of Great Exuma, Sandals® Emerald Bay is reputed to be the finest resort in the Out Islands of the Bahamas. In a sophisticated yet casual retreat where spectacular turquoise waters surround pristine white-sand beaches and a Greg Norman-designed championship golf course offers you unlimited play, you'll discover the ultimate combination of relaxation and exhilaration. There's unlimited land and water sports, including scuba diving and tennis courts with stadium seating. Our beachfront suites and villas are designed for love and romance, while our signature 5-Star Global Gourmet dining program gives you a choice of 11 outstanding restaurants and six bars.
Learn more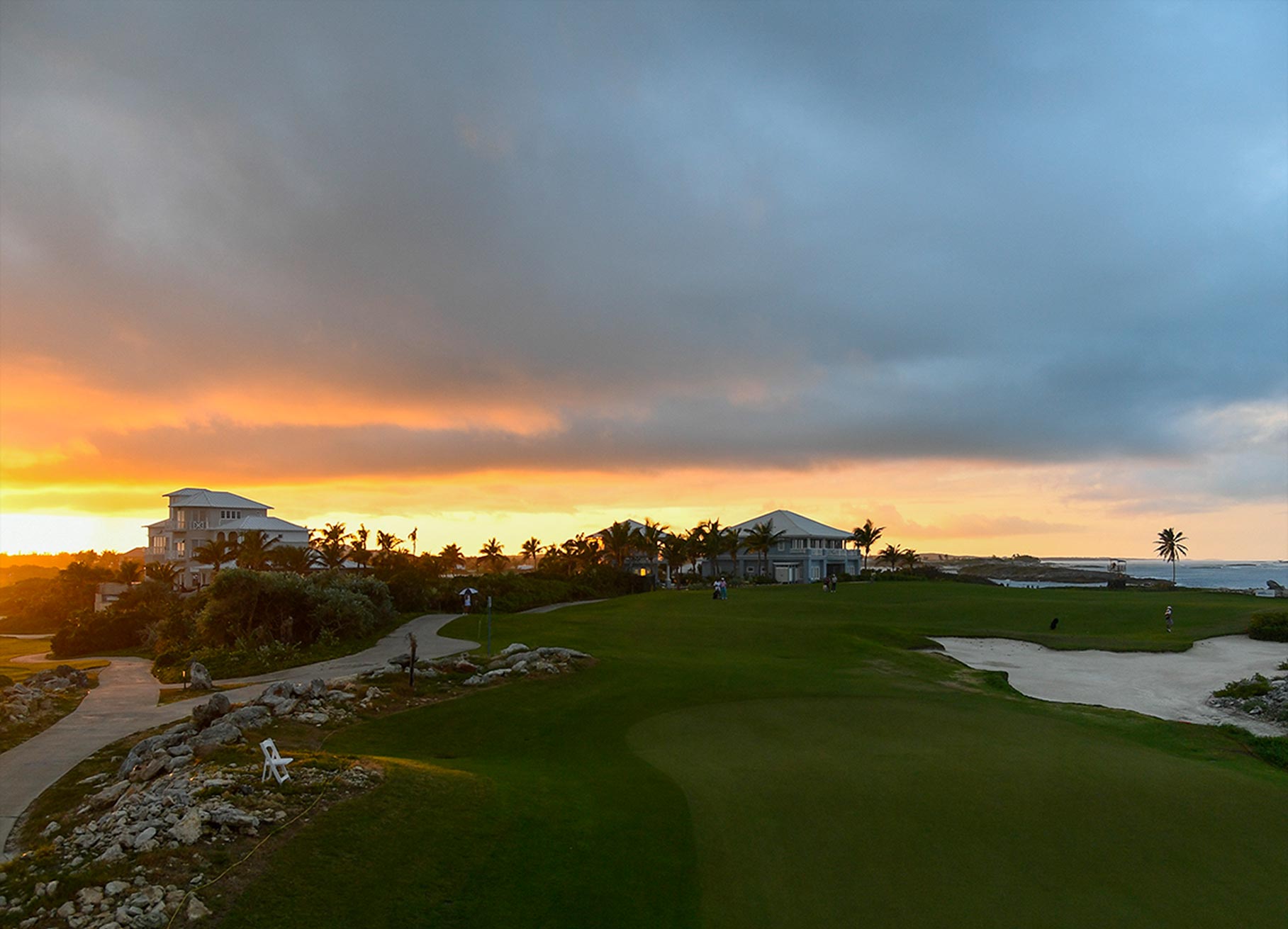 Founded (1990), owned and operated by the PGA TOUR, the Korn Ferry Tour identifies and develops those players who are ready to compete and win on golf's biggest stage. In 2013, the Korn Ferry Tour became The Path to the PGA TOUR with all 50 available PGA TOUR cards coming through the Tour and the season culminating at the Korn Ferry Tour Finals. This season marks the 30th year of competition on the Korn Ferry Tour. Three out of four PGA TOUR members are Korn Ferry Tour alumni. Tour alumni have won more than 500 PGA TOUR titles, including 24 major championships and eight PLAYERS Championships.
To be eligible for these packages guests must fulfill the following conditions: Add-on package can be purchased in conjunction with a stay at Sandals Emerald Bay overlapping with date(s) event is being attended (January 12-18, 2023) or as an add-on package for players and the families of the Korn Ferry Tour participating in the tournament that are staying in another resort. Packages are an add-on available for purchase on existing and new bookings for travel at Sandals Emerald Bay through January 12-18, 2023. Packages include access to all specified event activities over the event window; not sold individually. All packages are subject to accommodation availability through January 12-18, 2023 and do not include airfare. Day passes available for purchase on-resort during event dates (January 12-18, 2023). Golf course will be closed during event dates, January 12-18,2023, due to PGA Rules, tournament format and live broadcast of all rounds on Golf Channel. Event subject to change.